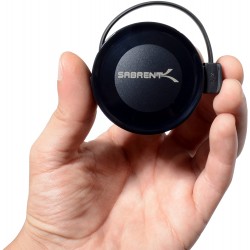 Add Apple AirPlay support to any speaker system - including your car, boat, home stereo/receiver or old iPhone/iPod dock. Wirelessly stream music from your iOS device or iTunes

Better than Bluetooth - AirPlay is lossless (no audio compression), has better range, no pairing limitations and supports multi-users; anyone can play DJ. Will work seamlessly with your existing Bluetooth hands-free setup (music will pause for incoming/outgoing calls and resume when call ends).

Plug and Play - No configuration or computer needed. Setup AirPlay in your car in less than 3 minutes!